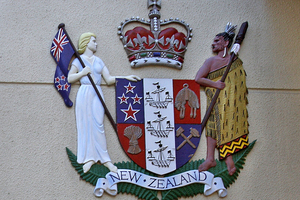 Concerns about the number of court cases involving overseas tourists allowed to drive in New Zealand without any kind of check on their driving ability were raised by Judge Alistair Garland yesterday.
He advised 24-year-old Pakistan national Muhammed Hasham Khan, he might be "better to get public transport" rather than a campervan next time.
Kahn was before the judge in the Dunedin District Court on a charge of driving dangerously in the Manuka Gorge, near Milton, on Thursday morning.
He admitted the offence and was fined $600, court costs $132.89 and was disqualified from driving for six months.
Kahn was charged after police communications received a call from another driver about 10.30am on Thursday, prosecutor Sergeant Ross Hutton said. The complainant driver had narrowly avoided colliding with a northbound rental campervan stopped in the middle of the northbound lane on a blind corner in the Manuka Gorge. The van's hazard lights were on. The other motorist had to slam on his brakes and take evasive action to avoid running into the back of the van.
The defendant then drove off towards Lawrence, at times travelling at excessive speed, crossing the centre line and cutting corners "on numerous occasions". He overtook a vehicle on yellow lines while going up a hill out of Waitahuna.
Police stopped the campervan on the other side of Lawrence and spoke to the complainant who was still following the defendant, Mr Hutton said.
Khan admitted the facts and was arrested.
He said he had stopped in the middle of the road because a drawer or cupboard in the van had come loose. As for crossing the centre line, he said he could see the road ahead was clear so thought it was all right to cut corners.
Police contacted the rental company, which revoked Khan's hire contract. The vehicle keys were seized and the defendant forbidden to drive.
Duty lawyer Jim Large said Khan was a Pakistan national living in Singapore. He had been on holiday in New Zealand and was leaving the country on Monday.
He had been on his way to Queenstown with friends, who could not drive.
"What was to have been memorable weekend has certainly been unforgettable," Mr Large said.
Judge Garland told Khan whatever the driving standards were in Pakistan, he did not expect drivers on New Zealand roads to cut corners and pass on yellow lines.
He said he was concerned about the number of cases coming before the courts where tourists from other parts of the world with driving standards different New Zealand's obtained licences to drive here without any kind of check to see whether they were up to New Zealand standards.
Fortunately, Khan did not have an accident or hurt himself, his friends or someone else which, the judge said, was "a good outcome". Sadly, it meant the defendant's holiday had now ended.