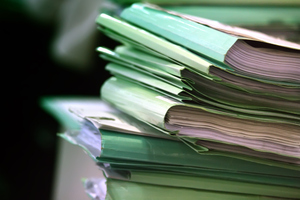 Tongan police are under investigation after it was revealed the criminal records of 33 people were wiped in order to gain visas to enter New Zealand.
Tongan Police Commissioner Grant O'Fee told the Matangi Tonga website the clearances took place under an unwritten policy approved by the now-dead Minister of Police.
"This was a common process where people approached the police for their letter from the police record. Senior police officers had given their authorisations and the subsequent letter was written by someone at the lower level," said Mr O'Fee, a New Zealander.
"That is how the system worked, there was no suggestion of forgery as the officers signed them with their own signatures and there were no efforts to cover up what they had done."
He said the practice had been banned under his predecessor, Chris Kelley and there was no indication it had been reinstated since.
Mr O'Fee told Matangi Tonga there was no evidence money had been paid for the record clearing.
"If clearances were used for job or visa applications, I don't know yet, but we may find out.
"The police records, where people come for that information, are also still there, but they just had a notation on them that they conviction had been wiped or cleared."
Melino Maka of the Tongan Advisory Council told Radio NZ he believed favours were given in return for police letters that cleared people's criminal records.
"There will be some degree of money changeover or food or even mats and tapa cloths."
Despite the clearances court records for the 33 individuals remained intact.
Tongan police had been talking with New Zealand Immigration.
"The seriousness of offending cleared is one factor that concerns me. So I will just move slowly on it," Mr O'Fee added.
Prime Minister John Key said he hadn't received any formal advice on the matter but the Government would properly appraise the visa applications.
Immigration New Zealand spokesman Alan Barry said the organisation was extremely concerned about the possibility of any Tongan national whose convictions had been wiped being in New Zealand. It has stepped up its checks on police certificates from Tonga.
"The New Zealand Government is working with the Tongan authorities to get the details of any Tongans who might have come to New Zealand as a result of cleansed police records. INZ will place alerts on its immigration systems for any Tongan national who is in New Zealand as a result of having their record wiped inappropriately."
Mr Barry said any individual found to have entered New Zealand illegally by not declaring their criminal convictions or by providing misleading information to an immigration officer will be liable for deportation and could face a lengthy ban.
"Once details of those involved are known we shall take immediate steps to locate any individual that we believe has entered New Zealand illegally," he said.
- APNZ