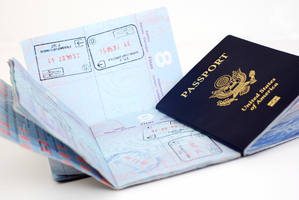 A Djibouti couple who lied to get permanent residence in New Zealand are facing deportation after more than a decade in the country.
Halimo Mouhoumed Warsama and her husband Ali Daher Houssein have both been sentenced to nine months' home detention and 150 hours community work for providing fraudulent information to Immigration New Zealand (INZ).
The pair have been in New Zealand since 2002, when they arrived on visitor visas.
Houssein left the country four days later but his wife stayed on, successfully applying for residence under a false name.
She went on to sponsor a residence application for her husband, who also used a false name.
INZ fraud and compliance manager Peter Elms said Immigration would take action against anyone seeking to cheat the system, no matter how much time had passed since the offending.
He said fraud undermined New Zealand's immigration system.
"Inevitably people who rely on concocting false backgrounds and relationships will be found out. It's just a matter of when," Elms said.
"While identity fraud is an ongoing issue, the means of detecting it are continually improving and there have been significant developments in our identity management capabilities since the time of Warsama and Houssein's offending."
Since the 2009 Immigration Act, New Zealand has been focusing on improved identity management.
INZ is now able to capture and store biometric data, including fingerprints, use high-tech passport scanners and collect facial biometric data.
INZ will start capturing biometrics in all immigration visa application checks beginning later this year.
- nzherald.co.nz