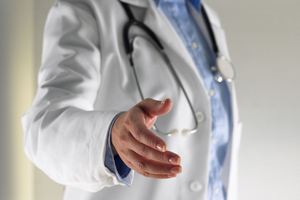 New Zealanders will need to shoulder more of their own healthcare costs as public finances become increasingly stretched, health insurers say.
The warning comes after another record year of private health insurance claims, with $876 million in payouts last year - up 5.2 per cent on the previous year.
New Zealanders pay for 10.5 per cent of their own healthcare while the Government contributes 83.2 per cent, according to the latest OECD figures for 2010, released last year.
Private insurers contribute about 4.5 per cent, according to the Health Funds Association.
That puts New Zealand's total private health expenditure at about 17 per cent - well below the OECD average of 28 per cent.
But while a greater contribution from individuals and insurers is likely in the future, the proportion of private funding has been in decline.
In 2000, New Zealanders, paid for 15.4 per cent of their healthcare, compared to 10.5 per cent a decade later.
Over the same period and due to increasing costs, the average annual amount each New Zealander spent on healthcare increased by almost 30 per cent, from $294.87 to $379.18.
Health Funds Association chief executive Roger Styles said New Zealanders should be prepared to make an even bigger contribution to their own healthcare in the future, as pressures on the health system increased.
"It's a similar but bigger problem to retirement savings," he said.
"At the end of the day, there really are only a few options. One of them is to start rationing services - for instance, some commentators have said perhaps the elderly shouldn't have so much of a share of the health budget.
"Another option is to increase user charges, and there's always a bit of opposition to that. In the early 1990s, there was experimentation with hospital part-charges which proved very unpopular.
"The other one really is just defining the limits of what the state will provide."
Mr Styles said the most likely target area for reduced public spending was non-acute elective surgery - but that would be politically unpopular.
He said there needed to be more discussion on the role health insurers could play.
A total of 1.35 million New Zealanders have health insurance - but the number of insured people has been in decline, including a drop of 0.8 per cent last year.
Treasury's long-term fiscal statement on health policy, released last month, said there was no case for a major shift towards a predominantly privately funded health system.
But it said the proportion of private health funding was likely to increase over time.
Treasury noted a shift towards private health funding would likely create a greater role for insurers - but that could increase health inequalities, and new regulatory measures might be needed to avoid adverse impacts on the public health sector.
WHO PAYS FOR WHAT
Health spending per person
In 2000: $294.87
In 2010: $379.18
Increase: 28.6 per cent
Public health funding per person
In 2000: $1501.13
In 2010: $3011.79
Increase: 100.6 per cent
Source: Latest OECD figures, October 2012
- APNZ