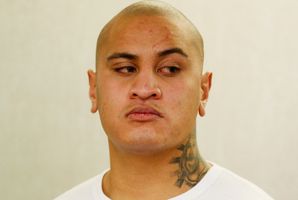 Almost 30 prison guards have been seriously assaulted since mid-2010 with 88 per cent punched in the head or face area and one attacked with hot water.
And the number of assaults jumped in the last year from 11 to 18.
Department of Corrections figures released to the Herald under the Official Information Act revealed there were 18 serious assaults on prison guards in 2011/12 compared with 11 in 2010/11.
Serious assaults include bodily harm requiring medical attention by medical staff followed by overnight hospitalisation, bodily harm requiring extended periods of ongoing medical intervention or sexual assaults of any form and degree.
In November the Herald revealed that a prisoner convicted over the violent killing of prison guard Jason Palmer in 2010 was facing two fresh charges of assault.
Latu Kepu was serving time for violent assaults including repeatedly kicking a police officer in the head and attacking a pregnant woman when he killed Mr Palmer, a father-of-two.
Mr Palmer was opening Kepu's cell door to escort him to the exercise yard when the prisoner attacked. He fell backwards and hit his head on concrete paving, causing fatal injuries.
Kepu was convicted of manslaughter and sentenced to six years and four months' prison.
Last month he pleaded guilty to attacking two more prison guards at the maximum security Auckland Prison at Paremoremo.
The Corrections figures show that in 2012, four serious assaults were reported at each of Northland Regional Corrections Facility and Rimutaka Prison. A further three assaults were reported at Christchurch Prison, two at Waikeria Prison and one at each of Auckland Prison, New Plymouth Prison, Spring Hill, Wanganui Prison and Otago Corrections Facility.
Of the 29 assaults, 19 prisoners were identified as "causing serious harm" and referred to police. A weapon - hot water - was used in one assault and the majority of offenders were male prisoners.
Corrections said 88 per cent of all attacks were a punch delivered to the face or head area.
"Corrections takes all assaults on staff very seriously," said Corrections Services assistant general manager Maria McDonald.
"Corrections has a zero tolerance policy with regard to offender assaults on staff and prisoners. No assault is acceptable, however, it is an unfortunate reality that from time to time this will occur.
"Corrections manages some of New Zealand's most difficult and challenging citizens. Violence is therefore a risk as many offenders resort to this as a means of resolving issues and of expressing themselves - and this behaviour does not necessarily stop once they get to prison."
Ms McDonald said the goal for all Corrections staff was to know and understand prisoners and actively engage with them to reinforce positive behaviour.
"Staff anticipate and attempt to resolve problems early through the active management of prisoners and are trained in de-escalation techniques, interpersonal and tactical communication skills.
"When working with maximum security prisoners in particular, the goal is always to manage a potentially volatile situation carefully in a manner that minimises the likelihood of provoking an aggressive response."
Ms McDonald revealed that Corrections had recently initiated a project to enhance staff safety for "all frontline staff in prisons and in the community". As part of the project an international expert advisory panel on staff safety had been established to give advice.
"The project will look at direct assaults on staff and also at injuries sustained by staff while trying to break up prisoner-on-prisoner altercations," said Ms McDonald.
"It will focus on how to prevent assaults on staff, how to manage these incidents better when they do occur and how to enhance the support we provide for the recovery of staff who experience an assault."
Prisoner assaults
* 2010/11 - 11
* 2011/12 - 18
* 88 per cent of attacks were a punch to the face or head
* The majority of attackers were male.