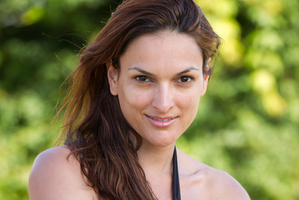 Maggie Bolger never intended for her members' club for kids to be pretentious.
The former Hamilton girl who went to London on her OE and never returned after falling in love, is blazing a trail for English parents looking for somewhere exclusive for their children to play.
Mrs Bolger's frustrations as a young mum wanting somewhere other than McDonald's to enjoy a coffee, play with her children and meet other parents spurred the ambition for what are now being dubbed exclusive members' clubs for tots and their families.
Her club, Maggie and Rose, in the affluent inner London suburb of Kensington, is a "home away from home" for families who can afford to go.
It opened six years ago with activities to bring families together to spend "quality time" with their children and has spurred other members' clubs for kids, one charging 4000 pounds a child, to open across the city.
"Because I'm a Kiwi I didn't intend for it to be this pretentious private members' club, which the press in England make it out to be," Mrs Bolger said.
"When I started it no one was doing anything like it at all.
"I designed it to be like a family home ... where you could go and meet people."
Ms Bolger admitted she had some celebrity clients but she didn't want to talk about them because "it's not about those parents, it's about the kids".
"Don't get me wrong, we do have very wealthy clients. [But] there are people who have money who don't want to be about money, so we're a bit more understated," she said.
"We have a play lounge which is like someone's living room ... and you kind of have to connect [with other people], you can't be up your own a***."
She gave up studying a BA at Victoria University in Wellington to move to London where she modelled "horribly" and waited on tables. It wasn't until becoming a mum 12 years ago that she found her calling in life.
The mother-of-four said Maggie and Rose was spurred from wanting somewhere nice for parents to take their children, in the same way people without children could choose a nice restaurant.
"I got p***** off with being treated like a second-class citizen just because I'd become a mother and so I created something," she said.
The business has continued to grow and she has raised the 1.5 million pounds needed to open a second Maggie and Rose in Chiswick in April.
Mrs Bolger said the annual cost of 585 pounds per family to attend Maggie and Rose was intended to be affordable.
"I didn't marry a banker, I married for love not money, [so] it had to be something that we could afford," she said.
"I found as a parent I wasn't going to buy designer jeans ... to be able to do something nice with your kids.
"It's a limited period that you have your kids young, so I tried to price it so it's affordable.
"It's not cheap. Property and staff and everything [to keep the business running] is expensive.
"It can't be something that is cheap and accessible to everybody. Unfortunately you have to pay for it, just like you have to pay for a nice restaurant, you know you're going to pay a bit more."
Mrs Bolger said while there would always be wealthy clients, "it's not about them, it's about the kids".
"And for us it's always about the children," she said.
"Even if you have some of the most high-profile [parents] in the world that come it is still all about the child."
- APNZ