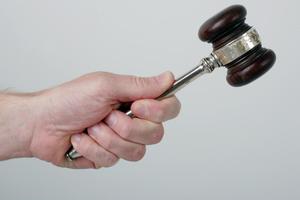 A former teacher in New Zealand has admitted molesting a young boy in Australia because he found him "sexually appealing".
Lindsay William Hutchinson, 63, is on trial at the Perth District Court charged with six counts of carnal knowledge against nature, six counts of indecently dealing with a child, and three counts of unlawful and indecent assault, Perth Now reports.
The charges relate to the repeated sexual abuse of a young student, between December 1983 and September 1985.
While Mr Hutchinson pleaded guilty to some of the charges, he denied he raped the 13-year-old boy.
Mr Hutchinson admitted he molested the boy during a music rehearsal camp in 1984 when he was a music director at Christ Church Grammar School in Perth's western suburbs, Perth Now reported.
He told the court he entered the boy's dormitory and masturbated him several times over the course of a night, before taking him to a staff bedroom and masturbating him once more, before taking him back to the boy's bed.
"He seemed to be asleep," he said.
When defence lawyer Mara Barone asked Mr Hutchinson why he touched the boy, he told the court he "found him sexually appealing".
He also admitted to touching the victim and another young student during a sleepover at the St George's Cathedral deanery, Perth Now reported.
He denied other sexual offenses put to him, saying he only masturbated the boys and had simulated sex with one boy.
Under cross examination he agreed masturbating a child was inappropriate, however he did not seek he as he believed his urges were controllable.
Mr Hutchinson told the jury he has worked in boys' schools in New Zealand, the UK, Melbourne and Perth as a teacher from 1974 to 1996.
According to a report from the Northern Echo, Mr Hutchinson was dismissed from Christ's College, in Christchurch following sexual allegations for which he never faced any charges in 1987.
The trial continues.
- nzherald.co.nz