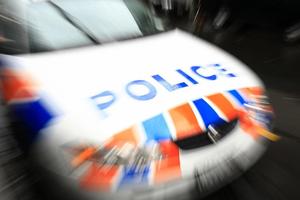 A 35-year-old Napier woman has been remanded in custody on assault charges after an alleged domestic assault in Napier left a 45-year-old man dead from stab wounds.
Jeffrey Charles Lambert, of Napier, died in hospital after an alleged assault by his partner, Rosezanna Elizabeth Keefe, on Sunday afternoon.
She was remanded in custody by consent and did not enter a plea during her brief appearance in the Napier District Court yesterday and no bail application was made. She is scheduled to appear again tomorrow.
Mr Lambert was taken to Hawkes Bay Hospital with what were called significant head injuries and died early yesterday.
Detective Senior Sergeant Dave de Lange said a number of witnesses were expected to be interviewed to establish what had occurred.
Police confirmed there had been other people in the house at the time and that one had raised the alarm, to say something serious had happened, about 5pm.
The victim was rushed to hospital and the house cordoned off. The cordons remained in place yesterday while scene searches and examinations were carried out.
Like many in the immediate neighbourhood, Des O'Brien, who has lived in his Geddis Ave property for eight years, was stunned yesterday: "The first I knew something had gone on was when I saw police everywhere - and I read about it in the paper the next morning."
He had not heard anything unusual from the house, on a back section next to his, where the incident took place.
"They seemed good as gold. I'd see her go out in the car and sometimes see him bike down to the shops."
While he did not know the victim well, he would often say hello or wave.
"Everything seemed all right - it's a bit hard to believe really."
Other residents watched yesterday as teams of police arrived at the rear property for forensic examinations.
Police also door-knocked about a dozen houses in the immediate area, to try and build a picture of what happened at the house, and in the time leading up to the incident.
Mr de Lange said a post-mortem examination was likely to be carried out today.
For more articles from this region, go to Hawkes Bay Today