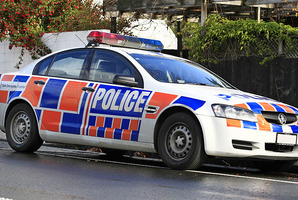 A woman accused of killing her husband has the support of the dead man's grieving family.
Lucille Sarah Scollay, 44, made a brief appearance at Christchurch District Court today charged with the murder of her husband Guy Christian Scollay at a Christchurch house in the early hours of yesterday.
A large group of distraught family members were in court this morning to smile and wave support to Mrs Scollay as she stood in the dock.
Now, the families of Mr and Mrs Scollay have issued a statement through police to stand by the accused killer, and the pair's 19-year old, Louis who was at the address at the time of the incident.
"We are dealing with the tragic loss of Guy and both families are united in supporting Lulu (Lucille) and Louis,'' it read.
The families have asked for privacy while dealing with their grief.
Mr Scollay, 48, was found dead at his Edgeware Rd home, St Albans, in Christchurch about 3am.
His wife was arrested at the scene and police said they had recovered a weapon they believed had been used in the incident.
A post-mortem examination was completed this afternoon, while the forensic crime scene examination is expected to be completed later today.
Mrs Scollay, a cleaner, has been remanded in custody until February 25.
- APNZ