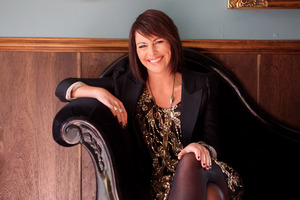 A steady increase in older women giving birth could force major changes in maternity care.
Figures from Statistics New Zealand show a 25 per cent increase in women aged 35 and older having children in the past decade.
Television personalities and career-focused women such as Kate Rodger, Ingrid Hipkiss and Kelly Swanson-Roe gave birth in their late 30s and early 40s. Former Prime TV news anchor Suzy Clarkson, 43, is pregnant with her second child after having in vitro fertilisation. Clarkson had her first child, Ben, when she was 39.
Midwife and AUT University lecturer Debbie MacGregor said woman over 35 were typically considered high risk in the maternity profession.
However, she said every woman had differences in their medical histories and lifestyles.
"As all of us get older we are more likely to develop health problems, that is just a fact of life," MacGregor said.
Maternity care would have to change if more people fell into the high-risk category. "We have to think about society and the health dollar ... more of the population will be classified as high-risk and more money and resources will need to be allocated."
Auckland general practitioner Jon Wilcox, of Glenfield, disagreed older pregnant women were high risk.
"I think we dramatised it a bit in the old days. Nothing is too old as long as you're ovulating and making eggs."
Wilcox said a higher level of fertility assistance and greater emphasis on financial security had contributed to the increase in older mothers.
"Younger people are probably realising it is not cheap looking after kids, and people are putting it off longer as they want to keep their jobs."