Inquest due for young man killed in hit-and-run crash after wedding.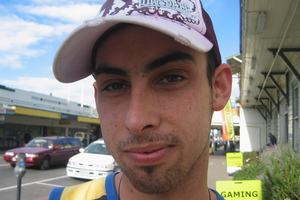 The family of a young man killed in a Waikato hit-and-run hopes an upcoming inquest will finally reveal how he died.
William Gregory Hoskins, 26, of Hawke's Bay, died on State Highway 1B at Matangi, near Hamilton, on January 15 last year. He was still breathing when a passing motorist found him. He died soon after.
David Mascelle, 48, of Matangi, the husband of a community magistrate, handed himself into police more than 24 hours after the incident and was charged with careless driving causing death.
However, police dropped the charges against Mascelle last July, saying there was "no reasonable prospect of a conviction".
"All I want is the truth about what happened," Hoskins' mother, Delwyn Hanna, said. "If someone was found responsible then an apology would also help give us some comfort."
The Hastings mum said her son, who worked at his father Greg's concrete firm, was popular for his generous, happy-go-lucky nature.
"He smiled from his heart and hardly an hour goes by when I don't think about him.
"The anniversary of his death was just terrible. It hit William's younger brother and sister, Daniel and Elyse, particularly hard. We are all heartbroken.
"Losing a child is the worst pain in the world. I would change places with my son in a heartbeat."
Hoskins had been at a family wedding near Cambridge on the night before his death. He had left the celebrations about 3am to return to his hotel.
"He had a few drinks and was merry but certainly not drunk," his uncle, Tony Hoskins, brother of dad Greg, said. "There was a big moon that night and it wasn't pitch black so I can't understand how a motorist wouldn't have seen him."
The uncle added the family had considered taking a private prosecution but the costs were too prohibitive.
"My brother is devastated. Greg and William worked together and were very close. It is time we got to the bottom of what really happened."
Mascelle, who owns a joinery business, declined to comment until after the inquest.
A date is yet to be scheduled but the inquest will be held in Hamilton by Wellington-based coroner Garry Evans.