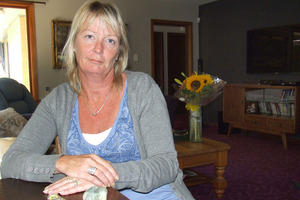 Stories making the headlines across the country include a widening scandal involving the repeated slaughter of swans in Tauranga and a mother who had a feeling that something bad would happen to her son one day.
The recent slaughter of black swans in Tauranga Harbour is not a one off case according to one of the men involved.
Cindy Herrett always had a feeling something bad would happen to her son.
The news that 192 people are out of work after the closure of Summit Wool Spinners' Oamaru plant could have a silver lining.
A 70-year-old man seriously injured in Whakarewarewa Forest was given a "fighting chance" after a passing mountain biker performed CPR on him before paramedics arrived.
In Whangarei drivers are flouting the law.
A 9-year-old special needs child is distraught after the scooter he was given for Christmas was stolen from him at the skatebowl in Maraenui.
In Wanganui the Masters Games -a 10 day event featuring every sport imaginable from wood chopping to motorcross - is heading into its final weekend.
And for a little adrenalin rush check out the performers from Nitro Circus in Rotorua.
Other headlines making the news:
Who robbed a hospital worker?
Supreme honour for Kaitaia doctor.
Many criminals on home detention are likely to reoffend
A Hawkes Bay Coruba Fishing Tournament contestant has landed a whopper.
Wardens are set to ticket illegal cars in Northland.
Neil Volzke says a Stratford coup is unlikely.