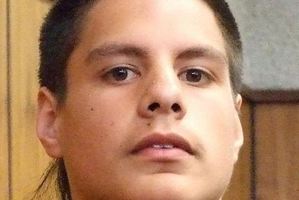 Maiming people was sick behaviour and would be treated accordingly, Judge Eddie Paul told a Clyde youth convicted on two charges relating to "branding" teenagers with a heated cigarette lighter.
Daniel Trevor Nelson, 17, appeared in the Alexandra District Court and admitted injuring a 16-year-old boy with reckless disregard for others and a Crimes Act assault on a 15-year-old girl, at parties between October 1 and November 30 last year.
The male victim was left with two burn scars known as "smileys" on his face and the female victim received a similar scar on her upper thigh.
"The summary of facts makes disturbing reading ... disfiguring people is not good and I need full reports for this," Judge Paul said, remanding Nelson for sentencing on April 4.
The facts summary said the victims were both in the same social circle as Nelson. During one party, the male victim had fallen asleep in a chair after consuming half a bottle of gin.
Nelson, who had also been drinking, approached him "and repeatedly pressed the hot metal section of the lighter into the victim's face."
The burn caused the victim to wake up. However, due to his intoxication, he was not fully aware of what had happened and left the party soon after.
The following morning, the boy woke up "feeling sore" but was not fully aware of his injuries until a family member pointed it out and administered first aid. No medical assessment was carried out, the summary said.
The boy received two "U-shaped" scars to his lower right cheek, "which is still evident and is possibly now permanent".
Nelson also pushed the hot metal section of his lighter on to the other victim's thigh, during a party. She pulled away and confronted him, the facts summary said.
"Other female party-goers became aware of what had occurred and the defendant was ejected from the party."
The scar the girl received was only now fading.
When questioned by police, Nelson admitted burning the male victim and said the scar was known as a "smiley", as it resembled a smiley face.
He originally denied burning the female victim with his cigarette lighter, saying she "brushed up against" his cigarette.
Nelson was given bail and Judge Paul warned the defendant would be imprisoned if he breached his bail conditions in any way.