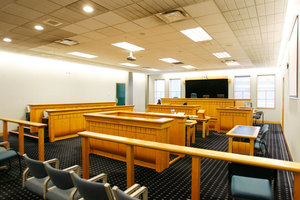 An Auckland lawyer who denied that he practised law in New Zealand after appearing in court on driving charges could face disciplinary action.
Satendra Prakash Singh, 60, has pleaded guilty to drink driving.
He was fined $725 and disqualified from driving for six months when he appeared at the Auckland District Court last week.
Court documents show he was pulled over on Church St, near his home in Onehunga.
A second charge of careless use of a motorvehicle was dropped.
However, Singh is now at the centre of a Law Society complaint.
When he first appeared in court in November last year, he told reporters he did not practice law or live in New Zealand.
However, half an hour later Singh was spotted sitting next to lawyers at the counsel benches in another courtroom where he was representing a client.
A spokesman for the Law Society said he could neither confirm nor deny that a complaint had been received.
But lawyer Frank Deliu said he had laid a complaint with the Law Society.
He said the society takes honesty issues seriously and hoped they would investigate.
"I have no personal stake.''
Singh said he did not want to comment.
- APNZ