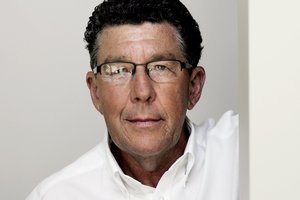 The cathedral hosting tomorrow's funeral for Sir Paul Holmes is expected to overflow with mourners in the largest service since Sir Edmund Hillary's farewell in 2008.
Dozens of volunteers will usher more than 1000 people into the Holy Trinity Cathedral in Parnell from 11.30am where the legendary broadcaster will be farewelled in a service to be broadcast live on radio.
A large screen will be set up in the cathedral's courtyard, the first time it has been used at the church since Sir Ed's funeral, which attracted a crowd of thousands.
Prime Minister John Key has offered his apologies for not being able to make the funeral - instead he will welcome Australian Prime Minister Julia Gillard to New Zealand when she arrives in Queenstown later in the day.
National Party minister Gerry Brownlee will represent the Government and Labour Leader David Shearer and Auckland Mayor Len Brown will also join a group of dignitaries.
Organisers for the funeral said there would be a large number of guests in allocated seating near Sir Paul's family at the front of the cathedral.
There will be a large contingent of paralympians in honour of Sir Paul's contribution to Paralympics New Zealand.
The Very Reverend Jo Kelly-Moore will lead the ceremony with Reverend Ann Mellor, a friend of Sir Paul's.
"It is indeed a very important occasion and it involves a large team of people," Dean Kelly-Moore said. "Our priority of course is to work with Sir Paul's family and to care for them in this journey and that's the heart of our preparation but also of course to welcome people from Auckland and around the nation.
"We've had the privilege here at Holy Trinity Cathedral of farewelling leading New Zealanders when their moment comes and so we're used to a full house and we expect it to be full to overflowing tomorrow as we farewell Sir Paul."
Dean Kelly-Moore said it was a privilege to lead Sir Paul's funeral.
"I think we'll gather to remember, to honour, to celebrate and also remember we're gathering to farewell him in God's love and into God's eternal care and we hope that those prayers that are gathered around will give people hope as they look forward as well," she said.
"I have met Sir Paul. Didn't we all feel like we knew him? Whether we turned on the radio in the morning or our TVs off at night, he seemed to be part of our lives."
Guests at the cathedral will include friends and colleagues from Newstalk ZB, TVNZ, RadioLive, Metro magazine and members of various charity and community groups, including the Starship Children's Hospital, the Auckland Rescue Helicopter Trust and the Stellar Trust.
His casket will be positioned between four candles on large wooden stands during the service, which is expected to last about 90 minutes.
Reverend Jayson Rhodes said the number and names of speakers at Sir Paul's funeral would be kept private until the service.
He said it would be an Anglican prayer book ceremony.
- APNZ