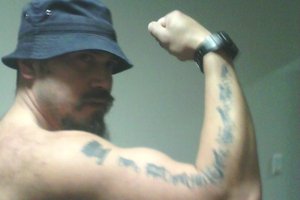 Two policemen have been fired and another could lose his job after the death of a New Zealand man in a Samoan prison cell last year.
Hans Dalton was found dead upside down in a 166 litre drum of water in Tafa'igata Prison outside of Apia on Boxing Day last year.
While initially ruled as a suicide, 21-year-old prisoner Jonathan Patrick Crichton was charged with his murder late last month.
A police investigation found the officers were "negligent" in carrying out their duties while Dalton was in prison, the Samoa Observer reported.
"They were dismissed last Wednesday," said assistant police commissioner Le'aupepe Fatu Pula.
"One other policeman has pleaded not guilty so he is waiting for a day to appear in front of the Tribunal."
"They have been dismissed [from work]."
Another officer is awaiting a decision from the tribunal.
The officers have not been named.
Crichton is serving a life sentence for killing a taxi driver at gunpoint last year.
He is yet to enter a plea over Dalton's death and will appear in court again next week.
Dalton was in Samoa visiting relatives when a mental health episode led family members to seek support from the authorities.
He was in jail at the time of his death because he had become violent and police needed to restrain him.
- nzherald.co.nz