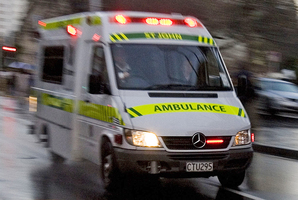 Police have named a teenager who was killed in a crash in Auckland overnight.
Passenger David Sionepulu, 19, of Panmure died when the car he was in slammed into a steel fence on Ngapipi Rd at Orakei after 2.20am.
Police are continuing their search for the driver, who seen fleeng the scene.
The crash was one of two in the same area overnight.
At 12.30am emergency services were called to a crash in Tamaki Drive in which a vehicle hit trees at Okahu Bay.
Two middle-aged men were critically injured and were in hospital with life-threatening injuries.
District road policing manager inspector Gavin McDonald said it was likely that speed and alcohol played a role in both accidents.
"It's frustrating for police and the public that some drivers continue to ignore the proliferation of messages and warnings about the dangers of driving too quickly and/or drinking and driving.
"As long as people continue to do this, families will be torn apart by road fatalities and long term injuries."
Witnesses of the Ngapipi Rd crash are urged to contact detective sergeant Kathy Bostock on (09) 524 1920 and anyone with information about the Tamaki Drive crash is urged to call Auckland's Serious Crash Unit on (09) 359 3111.
- nzherald.co.nz