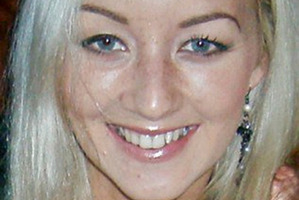 The mother of a Kiwi woman found dead in her Melbourne apartment says she woke up crying in her Auckland home on Saturday, fearing something was wrong.
Australian police are awaiting autopsy results after officers found the body of Zahra Hammond, 26, in her bed at the weekend.
Her mother, Cindy Lomas, a beauty therapist in St Heliers, had called police after not hearing from her for a few days.
Ms Lomas told the Herald her daughter was not suicidal. "She never had depression. She was such a beautiful girl and never said a bad word about anyone.
"I woke up crying on Saturday and thought, 'No, it can't be.' I just knew she had passed away."
Ms Lomas, who has flown to Melbourne to bring Ms Hammond home, described her as her best friend.
Along with her brother, Jacob, 15, she had recently shouted her mother a trip to Melbourne.
"I felt so honoured to be her mum," Ms Lomas said.
"She was so calm, loving and patient."
Ms Lomas had planned to move to Melbourne when she finished a nursing degree.
Ms Hammond also had two step-siblings, Carley and Troy. Her father, William, had died when she was 16.
"She was my world," Ms Lomas said.
"I loved her beyond anything. We always called her Princess, not because she was spoilt, but because she was so special."
Ms Hammond, a cat and horse lover, attended Whangarei Girls High School and had recently moved to Melbourne where she was working in an administration job at a law firm.
Her body was discovered in her bed at her home in Blackshaws Rd, Newport, about 8am on Saturday. It is understood she may have lain dead for days before she was found.
Detective Sergeant Brad Lawrence told the Herald there were "certainly no suspicious circumstances" and a report was being prepared for the coroner.
Results from a post mortem examination are due in the next few days.
The Herald had previously been told by a Williamstown police officer that a friend had discovered Ms Hammond's body.
Zahra HammondDonate
The family are now fundraising to pay to bring Zahra's body back home. For more details, visit: goo.gl/4ShIG.