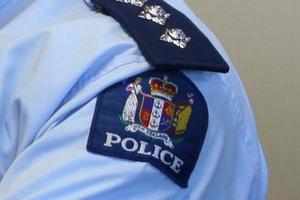 In the wake of a sexual assault in Pirimai last Thursday, the third in Napier in as many months, police are advising parents in the area to talk to their children and put plans in place should they be confronted by someone.
"Because of the time of day this happened it is particularly concerning," Hawke's Bay CIB Detective Sergeant Emmet Lynch said.
The attack happened in Woodhouse Place, near Allen Berry Ave after a 17-year-old girl walking home from a friend's house was followed, then confronted and sexually assaulted, around 11.30am.
The offender was described as a teenage boy, around 15, who had followed the young woman on what she told police was a black BMX-style bicycle.
Mr Lynch said police were now reasonably confident the offender lived somewhere in the immediate area.
They also believe that someone will know who he is.
"And we want to hear from them," he said.
Detectives working on the case worked into the night yesterday making inquiries in the area, and Mr Lynch said the response from the public had been "very good".
"We have had a lot of calls and one thing that has come through is the concern over what happened; the time of day and where it was," he said.
Mr Lynch said the police advice for parents was to let their children know, in a cautious way so as not to frighten them, what had happened - that a young lady had been followed and confronted, and what they should do if they thought they were being followed.
The principal of Henry Hill School in Pirimai, Jason Williams, said at the start of every year children were talked through the "stranger danger" scenario, which talks about "what to do if a stranger approaches them".
This Friday a newsletter would be sent out to remind parents to also talk to their youngsters about the dangers of walking alone and what to do if they believed someone was following them or approached them.
"Most of our children walk together in groups or get dropped off, but we put those reminders out there," Mr Williams said.
At Woodhouse Place yesterday one woman said she had only recently moved in, and was rattled about what had happened.
"We came here because it's quite quiet but something like this could happen anywhere though," she said.
"But it does make you aware."
A woman in Allen Berry Ave said she had a daughter, but "a lot younger" than the girl who was assaulted, and it did make parents think.
"It's pretty creepy to happen any time, but worse in broad daylight.
"What's wrong with that kid [the offender]?"
Police had been compiling what they believed would be a good computer sketch of the teenager they were seeking and hoped to have it released today.
The offender is described as of Maori descent, about 15 years old, 1.7m-1.75m tall and of slight build. He was wearing a black singlet with a distinctive red, yellow and green band around the neck. He was also wearing black knee-length shorts.
The girl described him as having a "young-sounding voice".
Anyone with any information that might lead to identifying the culprit is asked to phone Napier police on 831 0700 or anonymously Crimeline on 0800 555 111.
Recent sexually-related incidents
October 30, 2012: An 11-year-old girl was sexually assaulted by a man described as aged about 20, slim and 1.7m tall, on the green belt along Georges Drive, Napier, about 4.30pm. The case has not been solved.
November 25, 2012: A 17-year-old girl was indecently assaulted near public toilets off Maadi Rd in Onekawa, Napier. Police later arrested a teenager after CCTV footage led to him being identified.
January 31: A 17-year-old girl is followed by a teenage boy on a bike and sexually assaulted in Woodhouse Place, Pirimai, Napier.
For more articles from this region, go to Hawkes Bay Today