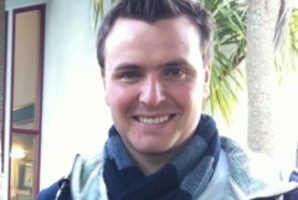 Kiwis living in London have held a memorial for a young New Zealander's death during an annual Waitangi Day pub crawl over the weekend.
Expats held a minute's silence for 27-year-old lawyer Jacob Marx, who was killed when a metal shop sign broke loose in high winds and fell on him on a Camden street this week.
Marx's death has impacted the Kiwi community in London and the minute's silence was held at 10.05am on Saturday (local time) as New Zealanders gathered before the pub crawl.
"Due to the tragic death of Kiwi Jacob Marx last Monday, the organisers are holding a minute's silence for him at Notting Hill Gate and The Pride of Paddington (inside and outside)," posted the Kiwis in the UK Facebook page.
New Zealanders have been filling the streets of the London Underground's Circle Line for the annual Waitangi Day Circle Line Pub Crawl for 30 years.
A hundred police attended Saturday's event, which drew close to 4,000 revellers.
While the crawl has a reputation for getting rowdy, there were no arrests this year.
"I would say this has been a lot less hassle than a hundred drunk English people," Inspector Bruce Middlemiss of London Metropolitan Police told ONE News.
- nzherald.co.nz