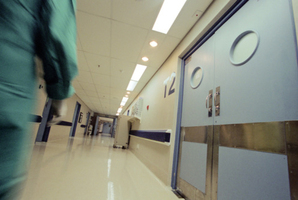 A rest home which poorly treated a woman, who later died, has been slammed in a report by the Human Rights Review Tribunal.
The tribunal found the rest home failed "to provide services with reasonable care and skill", and breached Health and Disability regulations. Last year, the commissioner received 106 complaints about rest homes.
Laurell Nilsson's 85-year-old mother, Kathleen Sarah Corbett, died in hospital of dehydration and respiratory failure in July 2008, after spending a week at the Summerset rest home in Upper Hutt.
The owners of Summerset Trentham have been named the best rest home providers in Australasia three years in a row.
The summary of facts notes several failings, including an accurate fluid balance record not being kept, failing to consult and inform Corbett's family, and failing to get medical intervention until her condition had deteriorated to the point she had to go to hospital.
As part of the agreement, the rest home has paid an undisclosed sum to Corbett's estate.
Summerset staff were under strict instructions to give Corbett 800ml of fluid each day, or a saline drip overnight, as she was at risk of dehydration following treatment for pneumonia. No record was kept so there is no way of knowing how much fluid she was given.
Nilsson told the Herald on Sunday she pleaded with staff to call a doctor after her mother's condition worsened. However, a doctor did not see her and she had to return to hospital. She died six days later.
Summerset CEO Norah Barlow said Corbett was very ill when she arrived at the rest home from hospital in 2008.
"Mrs Nilsson obviously loves her mum so she wanted the best for her, nothing could have been good enough.
"We needed to have kept notes better and staff failed to communicate fully with Mrs Corbett's daughter that her mum was dying, and we needed to apologise for that."