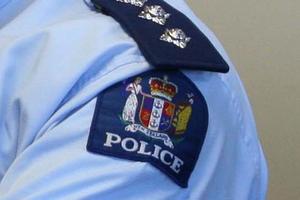 A drunk off-duty police constable who attacked another woman when she was accused of snorting drugs during a night out has been convicted of assault and fined.
Judge Josephine Bouchier found a charge of assault against ex-Hawkes Bay policewoman Mikayla Paul, 23, proved at a hearing in the Napier District Court late last year.
Paul's next appearance was originally scheduled for March after her defence team sought a discharge without conviction at the conclusion of the hearing. The Napier District Court heard today this was no longer sought.
In sentencing, Judge Russell Callander took into consideration Paul's current circumstances, which included her resignation from the police force and intention to move to Australia.
She was ordered to pay $500 emotional harm reparation, $300 of which would go to her victim, and court costs of $132. Witness expenses of $250 were also ordered for the hearing last year.
Evidence heard in court showed how Paul had assaulted Lisa O'Connor on a bus taking a group of people to the Thirsty Whale bar in Napier on June 2, 2012.
Earlier that evening Ms O'Connor had accused Paul and her friend of snorting drugs in a rugby club toilet cubicle, which they denied. Ms O'Connor suffered bruising and had clumps of hair missing after the assault. It was Paul's third conviction while in the police force. In February 2010 she pleaded guilty to a charge of careless driving causing injury and in November 2010 she pleaded guilty to driving while disqualified.
She had been subject to an internal police investigation and was on restricted duties before her recent resignation from the force.
For more articles from this region, go to Hawkes Bay Today