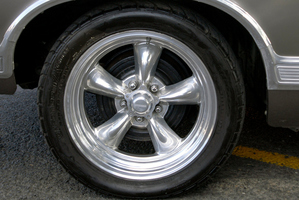 A man who removed the nuts from two wheels of a woman's car, resulting in one of the wheels falling off while she was driving, has been jailed for 19 months.
Brett James Drake, 32, of Dunedin had earlier pleaded guilty to an indictably-laid charge of interfering with a vehicle with the intention of endangering the woman, on October 14 last year.
He also admitted intentionally damaging a bed and carpet belonging to a friend of the woman by pouring a bottle of urine over them earlier the same night and three other offences from the same day.
Dunedin District Court was told Drake was on bail from the afternoon incident when he removed the wheel nuts and let the air out of two tyres on the victim's car.
When she began pulling away from the kerb, the front left wheel fell off.
Defence counsel Sarah Saunderson-Warner said Drake expressed remorse for his "totally inappropriate" actions.