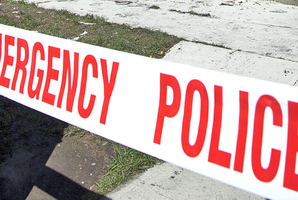 A large-scale search operation has been launched in Christchurch overnight for a missing German cyclist who has not been seen since yesterday morning.
Police are checking cellphone and banking records as they try to trace visitor Britta Kappel, believed to be missing in Bottle Lake Forest Park - a popular cycle track.
She left her North Beach home at around 11am yesterday for a bike ride and has not been seen since.
Around 20 search and rescue experts, including police search, dog teams, and LandSAR volunteers, have been searching in Bottle Lake Forest Park overnight and are continuing to sweep the area this morning.
Police say they may bring in a helicopter later today to provide extra visibility over the search area, which extends from the forest through to the beach.
Search coordinator Sergeant Tony Tully said the teams have been combing the forest on foot, in vehicles and on bikes.
Major tracks in the forest have now been searched, Sergeant Tully says, with no sign of the missing woman.
Ms Kappel is described as caucasian, 165cm tall, slim build, with shoulder-length black/brown hair and blue eyes.
She was last seen riding a black, blue and white Giant Boulder mountain bike, wearing black sport pants, a blue sleeveless top and black running shoes.
The 30-year-old has been in New Zealand for around three months, and police are speaking to her friends and acquaintances.
A flyer seeking information or sightings has been printed and is being circulated in the Bottle Lake, Burwood and nearby areas.
Police say there is no indication of any suspicious circumstances in her disappearance.
Sergeant Tully says police have concerns for her wellbeing as she is on medication, was only lightly clad, and had limited food and water with her.
Ms Kappel's friends have been in touch with her family in Germany.
One friend posted a plea for help online, saying: "Britta is very social and friendly and talks to everyone, anywhere, anytime. Alex her partner, myself and everyone who knows Britta is more than worried.
"We just called her parents in Germany, awful! We need to find her."
Police are continuing to appeal for any information or sightings, particularly from people who may have been in Bottle Lake over the past 24 hours.
Anyone with information was asked to call Christchurch police on 03 3637400.
- APNZ