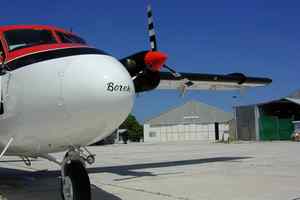 Plans are under way to recover the bodies of three Canadian men believed killed in a plane crash in Antarctica after the wreckage of the aircraft was found on Saturday.
New Zealand's Rescue Co-ordination Centre, with the help of United States and Canadian officials, launched a rescue mission for the Twin Otter plane and its three crew after the flight from the South Pole failed to arrive at Terra Nova Bay on Wednesday.
The wreckage was located on a very steep slope near the top of Mt Elizabeth, halfway between the South Pole and McMurdo Station.
"It appears to have made a direct impact that was not survivable," Maritime New Zealand said.
No details were available on the cause of the crash. The men's next of kin had been informed.
The plane was equipped with survival equipment, including mountain tents, and enough supplies for five days. It was owned and operated by Kenn Borek Air, a Canadian firm based in Calgary that charters aircraft to the US Antarctic programme.
Two helicopters reached the site at around 7.15pm (NZ time) on Saturday and were able to survey the location and identify the wreckage.
The search and rescue mission moved into a recovery operation, led by the Unified Incident Command, a joint US Antarctica Programme and Antarctica New Zealand incident management unit.
The recovery mission was expected to be difficult because of the remote location and difficult access to the site, which is at a height of 3900m. Weather conditions remained good in the area.
The men's bodies will be sent to New Zealand and from here returned to Canada.
RCC operations manager John Seward said hopes had been held throughout the operation for a positive outcome for the three Canadians, who were very experienced and well resourced.
- APNZ