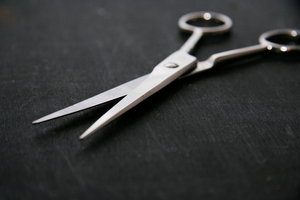 A man charged with attempting to murder a young mother he stabbed and tried to smother last November was convicted on three other charges from the attack when he appeared in court in Dunedin yesterday.
The attempted murder charge and one of assault to commit sexual violation were withdrawn when 21-year-old Michael John Chilcott appeared in the Dunedin District Court.
Chilcott admitted indictably-laid charges of aggravated burglary, indecent assault and intentionally causing grievous bodily harm and five unrelated charges of breaching conditions of a sentence of intensive supervision.
He was convicted by Judge Jonathan Down on all charges and remanded in custody for sentence on February 28.
The summary from prosecutor Sergeant Paul Knox said Chilcott did not know the 26-year-old woman when he went to her flat about 8.50am on November 19 and asked for a cup of water.
The woman agreed, filled his coffee mug with water and escorted him out the back door. About 20 seconds later, he returned, asking for another cup of water.
As the woman walked towards the kitchen, Chilcott followed her. Beside the door to her bedroom, he struck her on the face with his coffee mug and punched her.
He pushed her into the bedroom, telling her to be quiet and told her to do what he wanted or he would harm her 3-year-old child, whom he directed to go to the lounge.
After shutting the bedroom door, he pushed the woman down on the bed and lay on top of her. As the woman struggle Chilcott pulled a pair of scissors from his pocket, opened them and pushing the blade hard into the woman's neck.
When she tried to protect herself, he stabbed her four more times in the neck and three times behind the ear. She managed to grab the scissors and Chilcott put both hands around her neck and started choking her.
The woman dropped the scissors so she could prise his hands from her throat and the defendant fell off the bed.
He picked up a pillow and tried to smother her before vomiting and saying, "What have I done?" He talked about leaving the flat if she promised not to call the police.
The woman agreed but when she went to leave the room to check on her child, Chilcott attacked her again. During the struggle they both fell to the floor and he again placed a pillow over her face in another attempt to smother her.
Eventually, the victim managed to break free. She ran into the living area where she unlocked the back door. Chilcott threatened to hurt her child if she did not return to the bedroom, so she agreed to come back.
But after taking a few steps, she turned and sprinted out the back door with the child. They were helped by a motorist, who took them both to Dunedin Hospital.
The woman needed surgery for stab wounds. She had major swelling to her face, two black eyes, a swollen upper lip, bruising to her arms and cuts to her hands and fingers.
Chilcott had fled the scene. When apprehended by police, he admitted responsibility for the attack but denied it was sexually motivated. He claimed he had been looking for money.