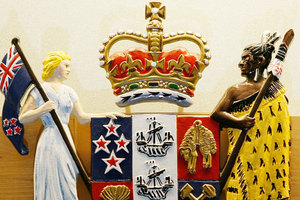 Six people arrested in a migrant labour exploitation investigation have been granted continued name suppression.
Immigration NZ last month laid charges against a Wellington husband, wife and sister, who all work for a Wellington immigration company, and three other people arrested in the investigation.
They face a number of charges including exploiting people not entitled to work, supplying false information, aiding a breach of an immigration permit and obstructing justice.
Five of the accused lined up in a row in the dock when they appeared before Judge Stephen Harrop in Wellington District Court this morning.
The sixth defendant was excused from attending because she is overseas.
Judge Harrop allowed interim name suppression to continue until their next hearing on February 21.
The defendants remain on bail with conditions including that they must advise Immigration NZ of their intention to travel and their itinerary before leaving the country.
- APNZ