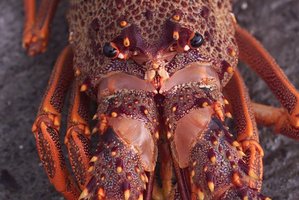 Six people in five days have been apprehended in Northland for fishing violations, including a couple accused of selling crayfish on Facebook.
Ministry for Primary Industries (MPI) fishery officers raided a Tikipunga property in Whangarei property on Friday.
The search warrant was prompted by an investigation that revealed crayfish were regularly being offered for sale on Facebook for prices between $20 and $30, MPI district compliance manager Northland, Darren Edwards said.
A 46-year-old man and a 42-year-old woman have been questioned and could face serious charges of illegally selling crayfish in contravention of the Fisheries Act 1996.
Items seized from the address included crayfish, cellphones and computers. Further enquires were continuing into those who had purchased crayfish from the address.
In a second incident, fishery officers stopped four Whangarei men on Sunday afternoon, allegedly carrying 474 toheroa shellfish, which had been taken from Ripiro beach on Dargaville's west coast, Mr Edwards said.
The ministry's website said toheroa must not be taken, possessed, or disturbed unless an open season is declared by MPI's director-general.
The men's vehicle was seized and it was likely they would also face charges of illegally taking toheroa in contravention of the Fisheries Act 1996.
Both offences carried a maximum penalty of a maximum fine of $250,000 and the forfeiture of any property or equipment used in the offending.
Mr Edwards said the rules were there for a reason, and those flouting them needed to be held to account.
"Toheroa are a prohibited shellfish, the only way that they can be gathered is by way of customary permit for hui or tangi. (Alleged) offending of this scale is nothing but blatant theft and undermines the Fisheries Act and further depletes a fishery which is already prohibited for this reason.
"While it's great that the vast majority of people stick to the rules and respect bag limits, there are always those who will try to get more than their fair share," Mr Edwards said.
- APNZ