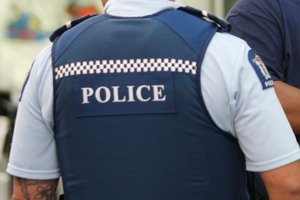 A passerby who stopped to fight a house fire in Christchurch watched in disbelief as a thief stole hiscar.
Shane Holden, 47, was going to work when he saw smoke billowing from a house in Leaver Tce, New Brighton, on Wednesday evening last week.
Thinking there could be people in the house, he left his 1992 Subaru Legacy RS idling and ran to see if help was needed.
"I was calling the fire brigade on my cell and jumped out of my car, left it running and sprinted to the house to see if anyone was in it."
The house was fully ablaze and there was no chance of investigating further. Luckily it had been abandoned after the February 2011 earthquake. It is believed the fire was deliberately lit.
But a neighbour was trying to stop the flames getting to his property with a garden hose, so Mr Holden sprang into action to help him while waiting for firefighters.
"The flames were about 4m away from his fence - it was really full-on. Flames were touching his spouting. I took over on the hose while he ran around the back of his house to find another hose. I was there for a good five to 10 minutes."
When firefighters arrived Mr Holden told the neighbour he had to get to work.
"Then I suddenly heard my car go off in first gear with some guy in it - I actually thought he was moving it for me. But then ... it was in third gear and out of there."
Mr Holden said he flagged down a passing vehicle and tried to follow his car.
"We couldn't see it but we could hear it ... and then suddenly ... it went quiet like it was pulled into a garage or something.
"I just couldn't believe it. That's bottom of the pile stuff, that's scumbag material."