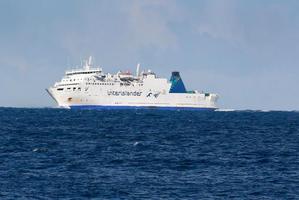 More than 600 people have had their travel plans disrupted by a computer glitch on Interislander's trouble-plagued ferry Aratere today.
KiwiRail cancelled the ship's 6.30am and 2.30pm sailings after the issue affecting the Aratere's propulsion system was discovered early this morning.
Passengers travelling from Wellington to Picton have been shifted to the Arahura's next sailing at 6.30pm, while freight has been shifted to the Kaitaki's sailing at 9pm and a return sailing at 2am tomorrow.
Interislander spokeswoman Sophie Lee said about 650 passengers had been affected, but it was hoped all passengers and cargo would be accommodated.
Technicians were looking into the issue.
"We think it's a problem with the computer system on the ship, which is affecting the propulsion system, so it's an electronic issue,'' she said.
"We're hoping to have the issue resolved in time for tomorrow's sailings.''
Ms Lee said the issue was not related to the ship's recent $54 million revamp, nor the ship's engine problems which put a stop to passenger sailings for more than a week in 2011.
The Aratere is one of three Interislander ferries operated by KiwiRail.
- APNZ