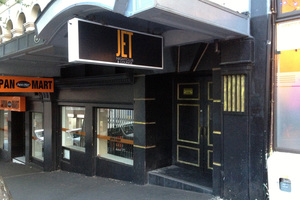 A bar manager has been accused of trying to destroy evidence after a man was brutally beaten outside a central Auckland nightclub.
Charges of attempting to pervert the cause of justice were laid against the man after Byryn Neilson, 23, was attacked outside Jet Night Club in Wyndham St at 3.45am on December 30.
Mr Neilson was beaten to the ground by a number of people and spent 10 days on life support.
He is now in a stable condition in Auckland City Hospital.
A bouncer and another man have already been charged following the assault.
The 34-year-old bar manager allegedly wiped CCTV footage, deleted names from a staff list and withheld information from police.
Jet Night Club's owner, Kevin Huang, said yesterday that he had been waiting to hear from police whether charges had been laid against the bar manager.
Eti Naseri, a 28-year-old bouncer, appeared in the Auckland District Court last week charged with attempting to pervert the course of justice.
Naseri allegedly "encouraged an accused to change his appearance, leave the country and supply a fabricated story to police".
A third man, Penita Tavita Lesa, 27, has been charged with injuring with intent and causing grievous bodily harm.
Mr Huang said the bar manager and Naseri were no longer employed by the company. He said Naseri was a contract worker and he did not know if the bar manager was an employee or a contractor.
"I'm still kind of new."
The Alcohol Regulatory and Licensing Authority said it would not investigate the bar while the cases were before the courts.
"But resulting from that, the police may lodge an application for suspension or cancellation of that person's manager's certificate and then the authority gets involved," authority spokesman Bruce Holmes said yesterday.
A police spokesman could not be contacted for comment.
After the attack on Mr Neilson, police released CCTV footage of people on the footpath outside the bar at the time of the assault in the hope that they would get in touch.
Detective Sergeant Phil Cox said it was a very serious incident and could have been fatal.
- APNZ