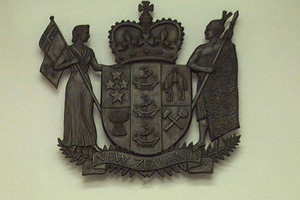 A Christchurch judge has emphasised the need for strong penalties for those who are violent towards police, while sentencing two men for an aggravated robbery today.
Thirty-year-old James Carpenter and 22-year-old Sarn Kahui were sentenced to six and 11 years in jail respectively, for their involvement in an aggravated robbery in Christchurch last October.
Carpenter admitted entering a Redwood house with a firearm, before robbing the property, and then pointing it at a policeman when officers arrived.
Judge Jane Farish said alcohol and drug-fuelled crimes are serious, and a deterrent needed to be imposed.
A woman also involved in the crime will be sentenced next week.