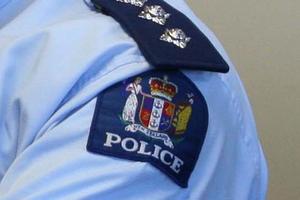 A West Coast woman who bit a police officer on the leg has been sentenced to six months' supervision.
The northern Buller woman, who has name suppression, was sentenced in Westport District Court today on charges of aggravated assault on police, resisting police, threatening to kill and wilful damage.
Judge Paul Kellar said the woman had been drinking with her partner at a local bar and became very drunk and upset. She returned home where she continued drinking.
An argument developed between her and her partner when she'd refused to collect some car keys.
She threatened him with a large kitchen knife and made a hole in a door, attempting to get into the bathroom.
When a police constable arrived and began talking to her partner, she became angry and abusive and started calling the constable names.
Another constable came to assist and the woman was eventually subdued and taken into a police car.
She then lunged forward and bit one of the constables on the front of her right thigh.
The constable suffered broken skin and bruising. Fortunately the effect of the bite was minimal due to the number of layers of clothing she had been wearing.
Judge Kellar said a pre-sentence report, as well as a report from Home Builders West Coast, detailed the woman's troubled history and a number of personal issues.