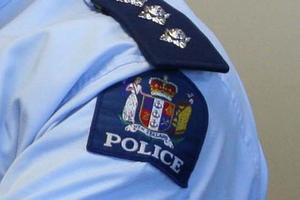 Police officers will not be able to march in uniform in next month's Auckland Pride Parade even though their Defence Force colleagues will have a uniformed group in the parade.
Up to 30 police officers have registered to take part but have been told they cannot march in uniform.
"[Because of ] the possible perception that there may be a lack of impartiality if there was to be any incident that required actual policing," police spokeswoman Noreen Hegarty said.
Parade organiser Jonathan Smith said the Defence Force's Overwatch group - a peer support network for gay, lesbian, bisexual and transgender members - would be marching in uniform at the February 16 parade.
The Fire Service had not registered to have a group marching in the parade.
Mr Smith said he was meeting police officials on Monday to discuss their stance.
Ms Hegarty said there was a difference between the Defence Force and police because "the Defence Force don't police the country".
A police spokesman said off-duty police officers were able to march in uniform at official events such as Anzac Day parades but could not march in uniform in any "interest" parades.
"The position is the same with those, just as it is with the pride parade."
Queer Youth executive director Thomas Hamilton said diversity needed to be recognised within institutionalised work forces.
"Why do we need the police force in our parade?...they help us. They help us be safe and we want to have them in our parade because we appreciate them ... to say in our community we respect you."
It was short-sighted for the police force to think it was a good idea to not allow its diversity to be "shone forth", he said.
"All over the world they are in pride parades - in Europe, in America, in many other countries - we have pride parades where police forces are pretty much some of the biggest, best floats on parade marches.
"Not only do those police forces parade in uniform...they also therefore also have a healthier relationship with their community," he said.
He said it was important for Rainbow Youth to see that the police force was supportive of queer and transgender people.
"We'd like that to be a healthy relationship and a decision like this clearly states that they don't want to be seen in a pride parade."
He hoped to see uniformed police officers marching in next year's march.
A Human Rights Commission spokeswoman said it was not unlawful discrimination for the Police to tell off-duty officers they could not wear their uniform during the Auckland Pride Parade.
"... they can still identify themselves as police, they're just not allowed to wear uniforms."
Uniformed police officers have been marching in Sydney's Mardi Gras since 1996.
In 2009, Victoria's police Chief Commissioner Christine Nixon marched in the Victorian Pride march.
Uniformed police officers have been able to march in London's Pride Parade since 2007.
- APNZ