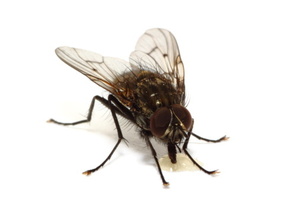 Stories making headlines across New Zealand at noon include flies laughing in the face of fly spray, "hideous" bottled water prices and a little known sporting tradition in Northland is about to achieve fame in Italy.
Did you know that some fly sprays are only effective in "certain temperature zones" which exterminator Chris Brunel says explains why you expect to find them on the floor dead when you get up in the morning only to discover "they are making breakfast for you."
The price of fresh fruit and vegetables has shot up while the price of pizza has plummeted and Te Puke Family Budgeting co-ordinator Angela Saunders says it is hideous to have fizzy, high-sugar drinks cheaper than bottles of water. Parkvale pensioner Joy Paul does not bake any more.
"It's too expensive," she said.
A Northland football tradition is about to find fame in Italy's best-known sports newspaper.
The rumour that a brothel is going to open on the site adjacent to Colonel Malone's in Stratford is not true.
Jean Farley's lily is not your average lily and she swears it is entirely self-grown.
Judge Roy Wade said it was fair to publish 17 year old Daniel Trevor Nelson's photo as perhaps someone the public should be ''wary of''.
Doughnuts and burnouts on diesel-slicked asphalt are an increasing problem in the Dunedin suburb of St Kilda.
Oamaruvians are gearing up to host a strong contingent of overseas and New Zealand visitors to mark 100 years since Terra Nova arrived off Harbour of Oamaru bearing the news of Scott's Antarctic expedition and its fate.
Five teenage girls in Greymouth decided it would be fun to beat someone up and after deciding on their victim drove 80km to Reefton to ambush and violently attack a teenager outside her home, giving her two black eyes, a broken nose, and tearing her hair out.
Top trending topics on Twitter in NZ at noon were #askcamila, #WhatHurtsTheMost, #WantedWednesday, New Zealand, London, Wellington, #ConfessionNight and #5HAnswers.

Other stories making headlines across New Zealand this morning are:
McGrath family organise public march through Whangarei
Council bodies tussle over waterfront plan
Two tourists rescued near Taupo
Black market feared if tougher laws target guns
Suffocation likely cause of sperm whale death
Mum's turtle love taking over the house
Drugs, gun and ammo a lethal mix

- Herald online