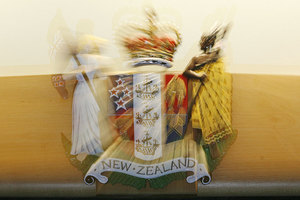 Two men accused of kidnapping a pair of Czech tourists in the Far North have been further remanded on bail until February 8.
The accused men, aged 47 and 57, appeared before Judge Greg Davis in the Kaitaia District Court today. They are charged with kidnapping two Czech tourists south of Kaitaia on December 6. One of the accused is also charged with using a firearm in the commission of an offence.
The arrests followed a dramatic incident that began the night before, when the victims claimed that they were confronted by a man when they returned to the address where they expected to spend the night on December 5. They fled and spent the night hiding in bush, then began walking towards Kaitaia early next morning.
One man, who was allegedly driving the victims' van, found them on SH1, forced them at gunpoint into the van and began driving south. The pair escaped a short time later when the driver exited the van briefly.
Meanwhile the tourists appeared before the Kaitaia District Court on December 5, admitting charges of theft. They were convicted and each fined $250, their passports being held by police until the fines were paid.
- The Northland Age