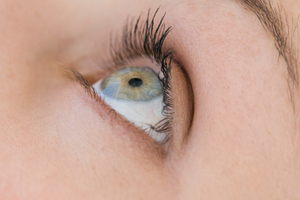 A coroner has recommended weaker strength eye drops be available in New Zealand after a premature baby died of septicaemia caused by eye drops linked to an illness in her bowel.
Hannah Charlotte Hope Smith was 65 days old when she died at Wellington Hospital on July 21 last year.
The tissue of her bowel began to deteriorate 12 hours after laser eye surgery for damage to her retinas, caused by being born prematurely at 26 weeks.
A coroner's finding focused on dilating eye drops used during eye surgery and its connection to her deteriorating bowel.
Hannah suffered necrotising enterocolitis, a medical condition seen in premature babies where tissue in the bowel begins to die.
She was otherwise well.
On July 19, Hannah was rushed into surgery after lactic acid in her blood increased, indicating initial treatments were not working.
It was found that her colon tissue and small bowel tissue were dead, neonatal paediatrician Helen Miller said.
The dead tissue was removed but Hannah's condition continued to deteriorate and she died shortly before midday on July 21.
Dr Miller said that as far as clinicians were aware there was not a well-established connection between laser eye surgery and a deteriorating bowel.
Since Hannah's death, clinicians had found "a small number of case reports in the literature of a few infants who develop necrotising enterocolitis following eye examination, where the use of mydriatic eye drops occurred".
Such eye drops were used widely around the world in neonatal babies, Dr Miller said.
"Almost all of those infants tolerate their eye checks without problems."
She said a deteriorating bowel could occur without an obvious triggering event in premature babies, particularly in babies who might have a less well-nourished gut.
"The risk remains present, at least until the infants have reached the date they were due to be born had pregnancy gone the full term."
Dr Miller said it was possible that the necrotising enterocolitis was coincidental to the laser eye surgery but said, in case there was a link, the neonatal intensive care unit at Wellington Hospital was now using only the smallest dose of eye drop necessary.
Independent expert Dr Peter Wellings told the coroner there had been anecdotal cases reported in medical literature of necrotising enterocolitis following the administration of dilating eye drops, but "such reports have been rare".
He said it could be argued that because the administration of dilating eye drops was common in pre-term babies, and because necrotising enterocolitis could occur without the eye drops having been administered, "the association has occurred by chance".
The use of eye drops was essential in examining the infant's retina, and Dr Wellings said he would not recommend making any change to the current practice, other than saying it would probably be wise to use a weaker strength if the drops needed to be used twice within hours of each other.
A weaker-strength dilating eye drop was not currently available in New Zealand.
The coroner's finding into Hannah's death recommends the Ministry of Health consider making a lower-strength eye drops available in New Zealand.
In his finding, Coroner Garry Evans said the weaker strength eye drop was not commercially available in New Zealand although "the strength can be achieved by simple dilution".
"This procedure introduces a human factor which may be prone to inconsistency."
Coroner Evans ruled that Hannah died of septicaemia, associated with necrotising enterocolitis.
- APNZ