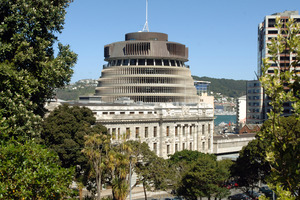 David Faulkner is a man on a crusade.
Stripped of his own right to permanent residency and citizenship in Australia, he has become a tireless advocate for other New Zealanders caught by the 2001 changes to Australian social security rules.
The rules removed access to most Australian welfare payments, benefits and supports, creating two classes of expat Kiwis - those resident in Australia before the changes who continued to have permanent residency, and a new class who can live, work and pay taxes indefinitely, but without the welfare net and loans to help pay for higher education.
They also caught up New Zealanders who were overseas at the time and who, regardless of the time they had previously lived in Australia or their investment in homes, families and businesses, suddenly became "temporary" residents. Mr Faulkner was one of these.
He had arrived in Australia at the age of 6, been educated at Australian schools, worked for Australian companies, and married an Australian wife.
But he was temporarily seconded to his company's European office at exactly the wrong time.
And even though he arrived back in Australia before the legislation was passed, the law was retrospective and he had unknowingly been swept up in it. "I was not notified that I was affected and I had no idea that my rights had been stripped until I applied for citizenship in 2005," he said.
"I was aware to some extent of the changes, but they were advertised in the press as applying only to new arrivals.
"As I had arrived some 30 years beforehand I assumed that they didn't apply to me." Already outraged by the discrimination of the new rules, Mr Faulkner's anger was fuelled by the "lies" of the Immigration Department claiming the changes had been agreed to by the New Zealand Government.
Mr Faulkner said he found he was not alone in being misled. He said the Australian Parliament had also been duped into passing the legislation, and that then-Immigration Minister Philip Ruddock had continued to claim the changes had been necessary to implement the new social security treaty with New Zealand. The changes were unilateral, made by Australia alone and not part of any agreement with New Zealand.
"I swore that if I was ever discriminated against again I would fight it tooth and nail," Mr Faulkner said.
He has since led a long, hard and only occasionally successful campaign against rules he says discriminate against New Zealand and run counter to international treaties.
"The issue has wide-ranging ramifications - not just for New Zealanders but for all Australian residents.
"It makes clear that past and present Australian governments are far more interested in their budgets and their political futures than in treating their residents fairly and equally," he said.
"I was particularly disgusted when I found that disabled children were being denied government assistance."