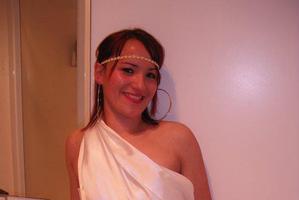 A teenager accused of the murder of Ashburton mother Sina Solomona was denied bail when he appeared in Youth Court today.
The youth appeared before Judge Robert Murfitt in the court in Ashburton, with family, media and supporters of both victim and accused kept separate by security.
Defence lawyer Elizabeth Bulger applied for bail for the youth. The application was strongly opposed by Crown prosecutor Andrew McRae.
Ms Bulger suggested specific conditions could be imposed, including surrendering the youth's passport and not being able to apply for travel documents.
Mr McRae also asked Judge Murfitt to grant the police investigation team more time to file police evidence, saying the extensive investigation was ongoing and forensic analysis would be important.
Ms Bulger opposed the request, saying her client wanted to advance the case, which all parties agreed would inevitably lead to a High Court trial.
Judge Murfitt granted the request.
He emphasised the powerful public following of the alleged crime, which had taken place only a month ago, and pointed out the need to get all evidence prepared and presented properly.
He set down February 25 as the final date for police to collect all evidence, including written statements.
The youth was remanded in custody to reappear on March 4.
The youth was charged with Ms Solomona's murder on December 19 following a week-long police investigation.
Ms Solomona, a 22-year-old mother of one, was found dead in a pool of blood at her Cass Street home early on December 15.
Her stepbrother found her lying inside the house near the back door with severe head injuries about an hour after she had finished her shift at CMP Canterbury.
Other family members tried to revive her but she was pronounced dead at the scene.
- APNZ