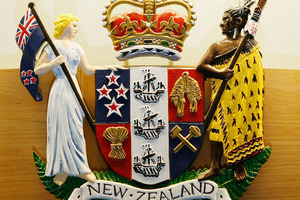 A Whangarei couple who between them stole more than $72,000 from taxpayers by making false statements to get benefits have been sentenced to home detention.
Edith Rose McKay, 29, and her partner Lewis Pak Lim, 28, appeared in the Whangarei District Court last week for sentencing after pleading guilty to a number of charges.
McKay faced 11 charges of dishonestly using a document, three of obtaining by deception, and one of using a forged document after she was first granted a domestic purposes benefit in February 2004.
Lim faced six charges of dishonestly using a document and four of obtaining by deception after he was granted a sickness benefit in December 2006.
The pair were claiming benefits as single people, but were living together as a couple.
McKay also used a forged tenancy agreement to get a special needs grant.
McKay was overpaid $63,553.76 and Lim - who is also known as Lewis Pak Lin and Lewis Pak Bishop - was overpaid by $9008.53.
They were charged separately, but Judge Duncan Harvey sentenced them in the dock together.
Judge Harvey said he had some sympathy for McKay - a mother of four - not for the offending, but because she had effectively been "left holding the baby" by being charged in relation to the larger amount.
"In my view it's rather unfair that Ms McKay is now facing sentence pertaining to more than $60,000 worth of money in circumstances where in my view you are both responsible," the judge said.
"I don't accept that you didn't know what the other one was doing. Of course you did."
Judge Harvey gave McKay some praise for being honest and open after the fraud was discovered, but she appeared to have a very strong sense of entitlement.
"You said it was stupid. No, it was criminal," the judge said.
Judge Harvey said Lim had previous convictions for dishonesty, including burglary, theft and theft by a person in a special relationship, and he had to be held accountable for his actions.
Ministry of Social Development lawyer Sheryl Manning said the agency would seek to recover the full amount of money taken by the couple.
McKay was sentenced to 10 months' home detention and Lim was given six months' home detention.
For more articles from this region, go to Northern Advocate