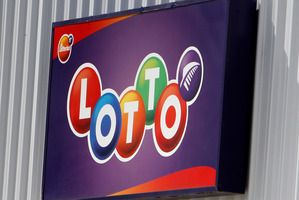 Two Saturdays in a row, five of the same numbers were drawn in Lotto.
But a statistician says the chances of that happening aren't as high as they may seem - 1 in 5500.
On January 5 the winning numbers were 01, 03, 08, 14, 26, 30 and 34 was the bonus ball. And on Saturday, 01, 02, 03, 07, 08, 30 with 14 as the bonus ball were drawn. That's 01, 03, 08, 14 and 30 in both draws.
Russell Millar, associate professor at the University of Auckland's statistics department, crunched the numbers and found there was a 1 in 5500 probability of that happening.
"There's been about a thousand draws over the years, so it had to happen eventually," Professor Millar said.
NZ Lotteries spokeswoman Karen Jones said a lot of people had theories but none of them panned out.
"There are a lot of people out there that have their own system, but I'm yet to have someone come into the office in Wellington who's won on such a system."
She said: "Every single draw is a random event - the balls have no memory. The balls can't remember what came out last week or the week before so every week is a random event."
Read more: Premier League star scoops six-figure Lotto prize