Notorious escapee trashes $180,000 'damage-proof' cell.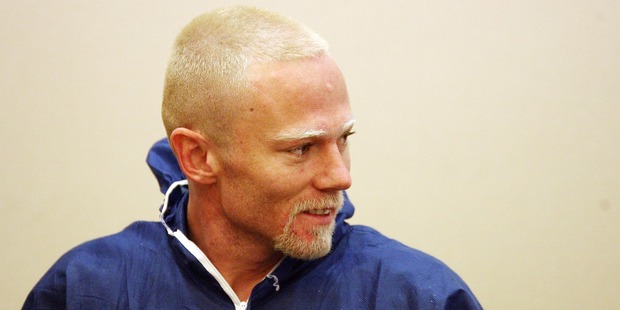 New Zealand's most notorious prison escaper has smashed up a new high-tech cell built at great expense to contain our most dangerous criminals.
The Corrections Department spent $180,000 refurbishing a cell in the maximum security prison at Paremoremo. But last weekend, only six hours after being placed there, Aaron Forden ripped into it.
Seven months ago, the Herald on Sunday revealed that Forden, dubbed "Houdini" for his repeated escapes, had destroyed another cell. He had been placed in the detention centre known as 'the pound' after barricading himself in a tower at Paremoremo.
Last month, an Auckland District Court judge added more than four years to Forden's sentence for 22 offences including escaping.
Corrections refurbished two cells in an attempt to make them damage-proof, but a prison source said six hours into his solitary confinement Forden "totally destroyed this supposedly non-destructible cell".
Officers responding to the noise couldn't get into the cell because of the damage. "He totally busted up everything - they had this shatterproof glass which, well, shattered. It smashed to smithereens, in fact it jammed up the runners of the doors so the officers couldn't open the door."
Technology firm Honeywell was contracted to install a camera and electrical wiring in the cell, and was advised all joints in the cells should be welded. But the source said pop rivets were used instead, and Forden took advantage. He took the pop rivets out and used a cover from the camera to cause the damage. He also blocked a sink and flooded the cell.
Prison guards were authorised to pepper-spray him in his cell but they couldn't get to him. "He's a little nuggety guy - if Forden had set the cell on fire, they wouldn't have been able to get him out."
Auckland Prison acting manager Tom Sherlock described the damage as "minimal" but prison sources disagreed.
A second source said: "He totally demolished the cell - the walls are stainless steel-lined. He had kicked a hole through the wall and torn it. He's only a little fellow but tough as."
The Corrections Department refused a request from the Herald on Sunday for photos of the damage.
Sherlock said security was constantly reviewed and as part of this, some cells were refurbished in the maximum security wing to manage prisoners more safely.
"Last weekend a highly disruptive and difficult prisoner caused minimal damage to one of these cells and at no time was the cell vulnerable to being breached," he said.
"Such actions by our prisoners are disappointing and disruptive, and incur costs to taxpayers. In this case the cell cost approximately $180,000 to refurbish, and repair costs are expected to be minimal in line with the damage."
Sherlock did not confirm Forden was involved, but said the prisoner responsible had been moved into a nearby cell while the cell is being repaired.
Forden was the first person to escape from the new $218 million Mt Eden Corrections Facility in October 2010, resulting in two staff members being stood down and a $150,000 fine for prison operator Serco.
He also escaped from the old Mt Eden Prison by crawling through roof cavities to a tower, and using knotted-together sheets to lower himself over barbed wire.
news@hos.co.nz