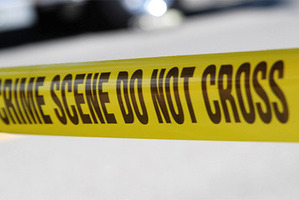 A young man is believed to have been stabbed to death at a house in Kawerau last night.
Police and ambulance staff were called to a house in Holyoake Crescent, where the man, aged in his twenties, was thought to have been stabbed in the neck.
A witness told the Herald the mother of victim arrived within minutes of the property being cordoned off, sobbing and fighting to get into the house to see her son.
"The mother, she was totally distressed and was argumentative with police because they wouldn't let her in the house.
"The family were just arriving too and they were pretty distressed."
Police in Kawerau would say only that a "serious incident" had taken place.
It is understood the dead man was a local.
Last night, tributes were posted online by residents, who were shocked at the news.
One said they had seen the man just yesterday afternoon, while others were concerned at the level of violence in their town.