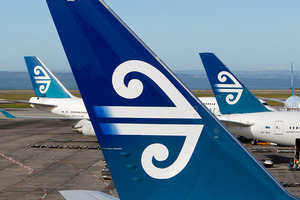 Air New Zealand has been named the second safest airline in the world.
The airline was ranked second behind Finnair in Jet Airliner Crash Data Evaluation Centre's (JACDEC) annual safety index, which measures safety in the aviation industry.
Others to rank in the top 10 included Cathay Pacific, Emirates and Virgin Australia.
Air New Zealand's Chief flight operations and safety officer David Morgan said the recognition was testament to the company's dedication to maintaining a strong safety culture.
"Safety is paramount and non-negotiable at Air New Zealand. We have worked hard as an airline to create a safety culture which has been embraced by more than 10,000 employees and it's very pleasing to have been recognised by an external agency," said Morgan.
JACDEC's safety rankings are worked out by calculating hull loss accidents and serious incidents from the last 30 years and comparing them to the revenue passenger kilometres they have done over the same period.
International safety benchmarks, such as the IATA Operational Safety Audit, are also taken into account.
- nzherald.co.nz