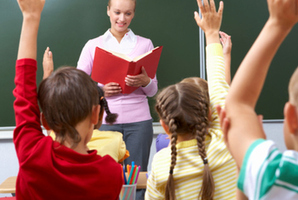 Schools have stumped up more than $560,000 in advances to teachers whose payments were botched by the Novopay system, new figures show.
The figures, released to 3 News, show more than 7500 school staff have been underpaid or have missed out on payments entirely between August last year, when the new payroll system was introduced, and November.
That meant schools had to advance more than $560,000 to staff who had been incorrectly paid.
The figures also show more than 15,000 calls to the Novopay call centre were unanswered or abandoned since the system was introduced.
Teachers and opposition political parties have strongly criticised the glitchy $30 million system, which handles payments to 92,000 staff across the country.
Labour education spokesman Chris Hipkins told 3 News that thousands of people were were being under- or over-paid.
"Some people who aren't even teachers anymore are being paid. It's just been a total shambles.''
The Ministry of Education said its priority had been to ensure school staff were paid properly and on time, and schools would be reimbursed for the advances.
- APNZ