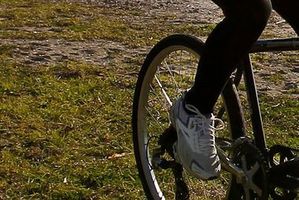 The Whanganui River Rd has more tourists than last year, including an increasing number of cyclists.
The isolated and scenic road is one of the top four attractions for visitors to Whanganui, according to Bronnie Crow at the city's information centre.
The co-owner of The Flying Fox, Annette Main, said her boutique accommodation business on the River Rd at Koriniti was sleeping six to eight people a night, and bookings were still coming in steadily. She's hearing that other providers are equally busy.
She's also seeing eight to 10 cyclists on the road each day, and at least three campervans at the Conservation Department campsite at Atene every night.
The 79km road to Pipiriki has bush and river scenery, several marae and the picturesque convent and church at Jerusalem/Hiruharama. At Pipiriki travellers get off or onto the river in jetboats and canoes. There are at least six places offering accommodation along the road, ranging from camping spots to selfcontained cottages.
The Operiki homestay and Ranana campground were closed at present, Ms Main said, but there were two new accommodation options. In Pipiriki the Haworths had turned the former school into a campground with cabins, and Tracey Marshall opened Te Punga Homestead at Koriniti last summer.
Several operators run guided and unguided canoe tours, and jetboat trips.
There's a day walk at Atene, and the entire road is part of the new Mountains to Sea/Nga Ara Tuhono Cycle Trail.
Most people are deciding to do the trail in sections, rather than end to end, and the sections in the Ruapehu District have been the most popular so far.
Ms Main has done the trail herself, twice. She said the River Rd end of it was attracting a few big organised groups, and a scattering of independent cyclists.
"They're mostly the kind of people who have already done the Otago cycle trail. They're looking for something new and they're delighted by the River Rd."
There were still about 12km of road that needed sealing, from Ranana to near Pipiriki. That section was graded in December but was still a bit rough for cyclists.
"It puts off quite a number of people. I've tried to bike through it and it's not easy," Ms Main said.
Many of the tourist operators on the road have banded together to market it, with a website called Journeys on the Whanganui. They take its attractions to travel shows and share the cost of advertising, and they pass bookings to each other.
For more articles from this region, go to Wanganui Chronicle