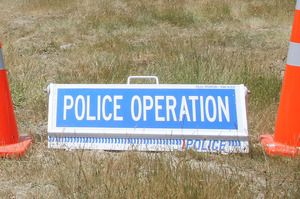 A naked man confronted two young girls and indecently assaulted one of them as they walked a short distance ahead of their families at a Coromandel beach yesterday.
Police are searching for the man, who ran away when members of the public and family stepped in.
The 5-year-old and 7-year-old cousins were walking along the Riverview Rd Reserve at the northern end of Cooks Beach when they were approached by the naked man about 7.30pm.
The younger girl was indecently assaulted before the man fled in a silver hatchback car.
The two girls had been a short distance ahead of their family members as they walked back from the beach.
"It was then the girls were confronted by this naked man who indecently assaulted the five-year-old girl,'' Detective Inspector Chris Page said.
Dave Gallaher, who owns local campground Cooks Beach Resort, said the beach has been "pumping'' since about Christmas.
He said Cooks Beach was a safe place.
"I have three small children from the ages of five to 13, and the two older ones, I let them walk around the streets late at night, usually there's nobody here,'' he said.
But when a small community was filled up with 15,000 to 20,000 people from out of town "it's the same as anywhere'', he said.
He thought the number of visitors to the area might have been slightly up this summer because of the good weather.
Most visitors came from Tauranga, Hamilton and Auckland, "but we get them as far as Wellington'', he said.
John Brodie, who owns the Cooks Beach General Store, said the area had been busiest at new year, but it was starting to empty out again.
He was surprised to hear about what had happened.
"It's a pretty safe place. I don't think it's ever happened before, and I've been here for 23 years.''
There had been no troubles over the popular new year period, he said.
"It's usually no trouble at all.''
There was a big exodus from the area today as people made their way back to work.
The Thames Coromandel District Council said just over 300 people permanently lived in Cooks Beach, according to the 2006 census.
Police were now interviewing the family and girls to gather more information about the assault.
The offender has been described as a clean-shaven caucasian with dark hair. He was carrying a red and yellow towel.
Whitianga police would like to hear from anyone in the area at the time who saw a man fitting his description, either by phoning directly on 07 858 6200, or through the nearest police station.
Alternatively, callers can contact Crimestoppers anonymously on 0800 555 111.
- APNZ