Rapper still tormented by birthday bash fatality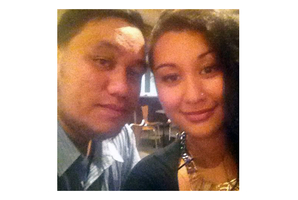 A Kiwi rapper starting afresh in Australia, is still haunted by memories of a man who died as he restrained him at his birthday party.
Ta James Ramea performs as Frantik and feared a lengthy prison sentence after being charged with assault, following the death of Australian Aaron Challenger, 30, a year ago.
Challenger died during a 4am incident outside Club 220, in Manurewa, south Auckland, on December 17, 2011.
Weeks later, police dropped the charges. Witnesses said Challenger had been asked to leave the club several times after allegedly gatecrashing Ramea's party and died after being held down by the rapper.
Ramea, 29, moved to Australia on Christmas Day to relaunch his music career. He said he also wanted to be closer to his new Melbourne-based girlfriend Chanelle, 24, who is helping him come to terms with the tragedy.
"This time last year I thought I was facing a big jail sentence and everything I had worked for would be down the toilet," Ramea told the Herald on Sunday.
"My birthday just gone was a nightmare because what happened at the party came flooding back, as I'm sure it will every Christmas.
"For months, every time I tried to sleep I saw the man's face and I still feel really bad, but in no way did I try to harm him.
"I was simply restraining him until police arrived because he had been causing problems and attacked a female bouncer. The next thing, people were performing CPR on him and saying he'd gone into cardiac arrest. Then I was charged with assault."
Ramea said Challenger's father met with him at the Manukau District Court before charges were dropped and told him he didn't want him imprisoned.
Ramea, from Mangere, south Auckland, said publicity on the death had forced him to rethink his options. He is looking for a job in telesales in Melbourne but hopes to continue rapping.
"I had been heavily involved in the music scene in New Zealand before the death and I lost a few friends because of it," he added.
"I just want a fresh start but I know I will never really get over what happened and I also really feel for the guy's family."