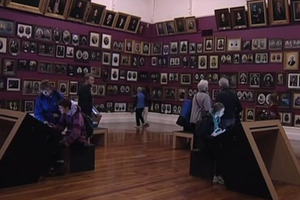 More than 44,000 visitors have flocked to the redeveloped Toitu Otago Settlers Museum less than a month after it reopened, in a "quite remarkable" public response, museum organisers say.
Cruise ship visitors, including some from the Diamond Princess yesterday, have added to the influx.
Museum director Linda Wigley said visitor numbers had exceeded her expectations.
"We are astonished at the feedback we have had, as well as the numbers. We are very, very pleased."
The museum had been closed for the past two years while its $37.5 million redevelopment project was completed.
The institution had previously attracted only about 65,000 visitors a year, but even if attendance continued at only at half the current monthly rate, the museum would easily exceed its new 180,000 visitor target.
Museum officials said 44,225 people had visited in the period starting with pre-opening ceremonies on December 7 and ending on Wednesday evening. this week. The museum reopened to the public on December 8.
Daily attendance had fallen below 1200 only twice since the reopening, officials said.
There had been some issues with touch screens in the Smith Gallery since a software update; resulting in users sometimes being unable to return to the home screen.
The bug would be investigated and fixed when contracted programmers returned to work on January 14, officials said.
Among visitors yesterday was Bill Bachop, a former Otago Settlers Association committee member, who said the "fantastic" new museum had now become, like the Otago Museum, a "major tourist attraction" for Dunedin.