'League of nations' table of best countries to be born in puts us in healthy 7th spot.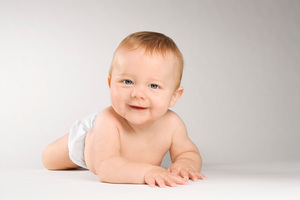 New Zealand has been ranked one of the world's best countries to be born in this year. Researchers named New Zealand the seventh most lucky nation in which to start life.
Switzerland was ranked at the top of the new "lottery of life" league table, with Australia in second spot.
Analysts from the Economist Intelligence Unit (EIU) assigned countries a score largely based on 11 different factors.
Norway (3), Sweden (4), Denmark (5), Singapore (6), Netherlands (8), Canada (9), and Hong Kong (10) rounded out the top 10.
Nigeria was judged the worst of the 80 countries covered. The United States was ranked 16th equal, Britain filling 27th place.
The Economist magazine said the table "earnestly attempts to measure which country will provide the best opportunities for a healthy, safe and prosperous life in the years ahead".
The index links life satisfaction surveys with more objective measures of quality of life, such as wealth, crime, health, geography, trust in public institutions and gender equality.
Some variables, such as income per head, were forecast out to 2030 - the approximate time a child born this year will reach adulthood.
AUT Adjunct Professor Rex Billington said as inequality increased it was important to remember quality of life variations within countries.
"We know there are big differences within New Zealand - there are some major problems with that."
Professor Billington, who established the New Zealand branch of the World Health Organisation Quality of Life Group, said he was wary of such rankings.
Combining so many factors into a total score was fraught, he said.
"It's not just what you have that makes you happy, it's the other states of mind ... people rate themselves against their peers."
But he said there was truth to Fred Dagg's famous chorus, "We don't know how lucky we are".
"I've lived around a bit overseas, and I came back home to retire because of the quality of life here ... coming home again, you do feel good," Professor Billington said.
Publishing the rankings, the Economist acknowledged its index did not include measurements that might hurt "boring" countries, such as cultural poverty. "There is surely a lot to be said for boring stability in today's (and no doubt tomorrow's) uncertain times," it concluded.
Duty Government Minister Murray McCully yesterday said the ranking was pleasing. "It's always positive to see New Zealand listed in the top 10 on any of the international indices that are published."